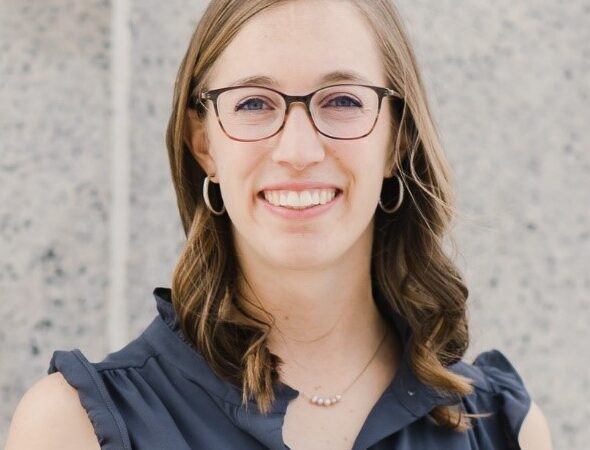 Sandra Cross (née Demberger)
Knauss Fellow (2021), U.S. Fish and Wildlife Service Coastal Program, Coastal and Marine Resources
B.S. in Environmental Science at the University of Delaware
M.S. in Environmental Science, Villanova University
Sandra is currently working with the U.S. Fish and Wildlife Service's Delaware River Basin Restoration Program as a landscape biologist. She supports the Delaware Watershed Conservation Fund grant administration, partnership coordination, and implementation of Bipartisan Infrastructure Law funds. Sandra's work supports a range of conservation and restoration initiatives across the Delaware River Watershed.
What did you enjoy the most about your fellowship?
I loved connecting with other fellows! From happy hours to tubing along the Shenandoah River, I really enjoyed the camaraderie that came along with the fellowship.
I really enjoyed my nearly weekly informational interviews. Connecting with and learning from conservation professionals across federal, state, and local governments, and other organizations was invaluable to my professional career. Building my network during my fellowship year helped get me to the position I'm currently in.
Travel! I traveled to Florida, California, Maryland, and Hawaii to learn about Coastal Program projects happening on the ground!
What was the most significant challenge about the experience?
Adjusting from a very data-driven and fact-based background to a more strategic and high-level style of thinking.
Getting up to speed as quickly as possible so I could make a meaningful impact in the one year I was a fellow.
What would you say was the most significant benefit to you?
Networking within the Fish and Wildlife Service and detailing with programs I was interested in working for provided the most significant benefit. Thanks to my 60-day detail, I got a full time Federal position a few months after the fellowship ended!
Learning how conservation happens at the national level – how decisions are made, how policy influences actions on the ground, and how big picture planning is critical to moving the needle at the local scale.
Would you recommend the experience to others? If so, what might you say to encourage others?
Yes! Absolutely. My best piece of advice is to have at minimum 6 people review you application materials.
Be prepared to take a major pay cut and adjust your lifestyle.