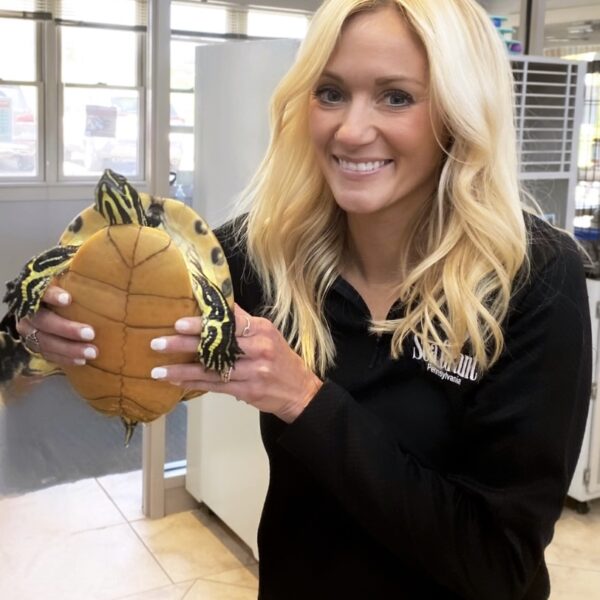 Sara
Stahlman
814-898-7083
Sara Stahlman started with Sea Grant in 2006 as a coastal outreach specialist, and was promoted to statewide extension leader in July 2017.
Sara provides statewide leadership and management of the Pennsylvania Sea Grant extension program in several key areas including community resilience, invasive species, water quality, fisheries, watershed restoration, and land-use planning. She has extensive experience engaging with local, national, and international audiences through dynamic presentations, hands-on experiences, and developing novel tools and resources to support sustainability of Pennsylvania's water resources.
Sara earned her bachelor's in biology with a minor in psychology from Penn State Behrend, and her master's degree in biology from Shippensburg University of Pennsylvania.