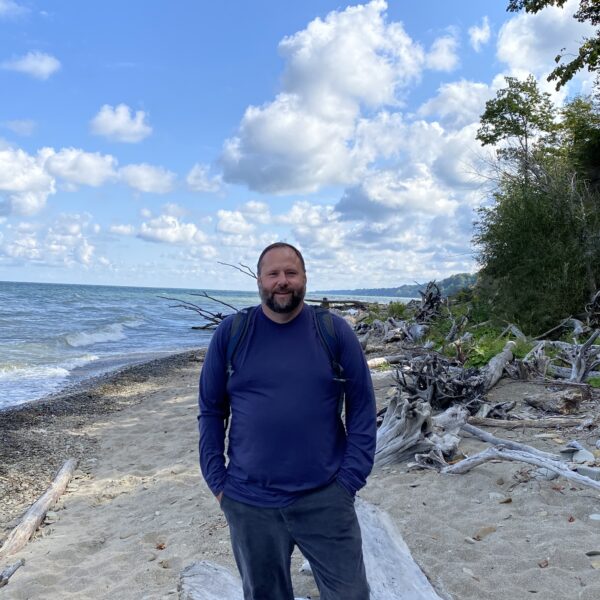 Sean
Rafferty
814.898.7082
Sean Rafferty, Ph.D., joined Pennsylvania Sea Grant in 2001, and currently serves as research director. Sean is responsible for directing and overseeing the Research and Fellowship Program; directing, overseeing, and conducting ecological-based research and extension projects; serving on the leadership team responsible for planning, management, and administration of the program; and managing and overseeing staff.
Sean provides expertise and leadership in several key areas, including nonpoint source pollution, land use and water quality, ecosystem health, aquatic biology, fisheries science, geographic information systems, and watershed health.
During his career, Sean has authored/co-authored seven peer-reviewed publications, delivered more than 30 professional presentations, and has helped leverage more than $4.4 million in grants. In 2012, Rafferty received the Great Lakes Network Mid-Career Individual Achievement Award in recognition of his enthusiasm, performance, and accomplishments during his career.
Sean holds a bachelor's degree from the Penn State Behrend in Biology, a master's degree from Gannon University in Environmental Health and Engineering, and a Ph.D. from Penn State University in Wildlife and Fisheries Science.