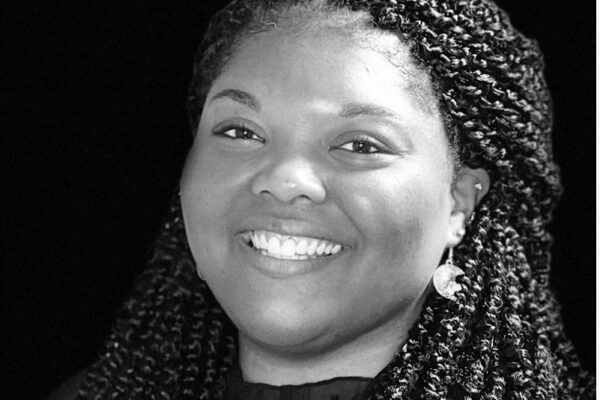 Jessica Eason
Placed with NOAA's Office of Legislative and Intergovernmental Affairs (February 2023 – January 2024)
"I envision a future where diverse communities are equal stakeholders in the economy of our planet's resources. As a Knauss Fellow, I will gain hands-on experience in how policy is drafted, negotiated, and implemented with the input of these stakeholders."
Pennsylvania State University, Master of Molecular, Cellular, and Integrative Bioscience – May 2022
University of Rhode Island, Masters of Neuroscience – 2016
Brown University, Bachelor of Science in Marine Biology – 2014
Jessica Eason began her Knauss fellowship experience in February 2023, and was matched with NOAA's Office of Legislative and Intergovernmental Affairs, where she will be working through January 2024. We recently caught up with Jessica for an update on how things are going so far.
What are you enjoying the most about your fellowship?
Getting a behind the scenes look at how congress and scientists develop policy, negotiate resources and communicate to the public.
I also really like working at the Department of Commerce building in downtown DC. It's a beautiful building with a really cool view of the capital.
What would you say is the most challenging aspect, so far, about the experience?
So far, trying to figure out which career path is the best fit and whether it's working within the government or outside of the government has been difficult. There is a lot to consider between job security, pay, potential impact of the work you do on the public, autonomy, and diversity within the workplace.
Also, adjusting to the political nuances of environmental policy and finding the balance between trying to support science and the needs/desires of congress.
What would you say is the most significant benefit, so far, about the experience?
Being able build relationships with congressional members and their staff, as well as lead discussions between our agency (NOAA) and policy makers directly. These are unique skills that most people don't get the opportunity to develop. Also, sitting in with leadership within NOAA to learn how to handle the difficult or tricky situations, or even to learn effective communication strategies.
Would you recommend the fellowship experience to others? If so, what might you say to encourage others to apply?
I would! This is a truly unique experience. You really get the chance to serve as an active member of a federal office that directly deals with environmental and marine policy and it definitely allows you opportunities to grow and build relationships that academia does not.